Our speech-language pathologists are highly specialized and trained to evaluate and treat communication disorders and developmental delays. They are certified in speech-language pathology with the American Speech-Language-Hearing Association, and are licensed to practice in the state of New Mexico. They each have passions and expertise in unique areas of communication disorders so that we can assist children and adults with a variety of communication challenges.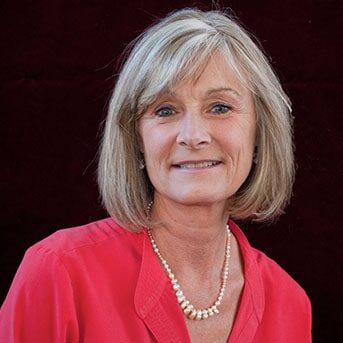 Christina Brown, M.A., CCC-SLP
Founder
Christina Brown began practicing speech-language pathology after receiving her masters degree from Northwestern University in 1981. Christina founded her private practice of Christina Brown & Associates, Inc. in 2001. She served as adjunct instructor and clinical supervisor for graduate students at the University of New Mexico and contributed to research and training in the area of Augmentative Communication. Christina served our community well as a clinician, mentor, leader, and friend until she retired on December 31st 2020. Christina then turned ownership over to Jessica Anderson to continue the legacy of providing high quality speech therapy services to our clients. We will forever be thankful for the guidance, vision, and support that Christina Brown provided.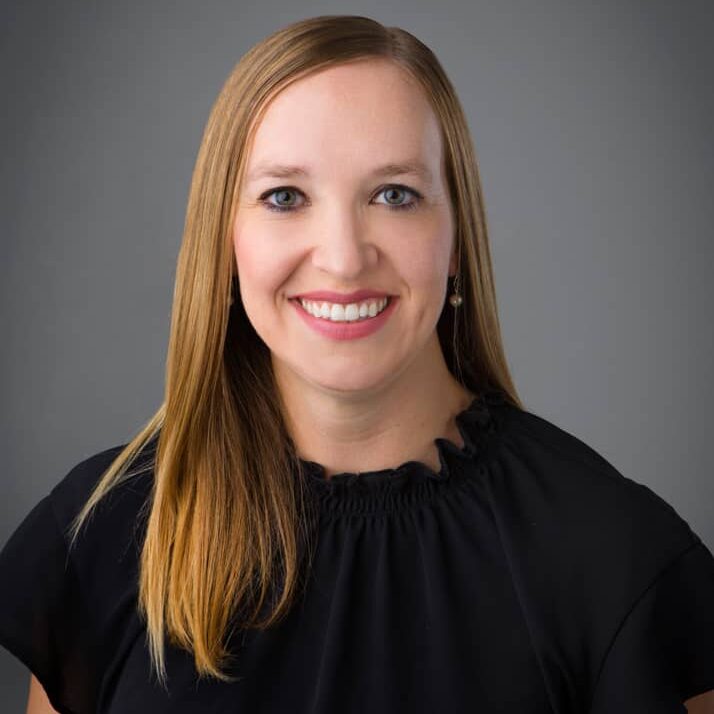 Jessica Anderson, M.S., CCC-SLP
Owner
Jessica Anderson is the owner and a clinician at More Than Words, Inc. Jessica was drawn to the field of Speech-Language Pathology at the young age of 14, when she worked as a caregiver for a child with Cerebral Palsy and assisted during his weekly speech therapy sessions. Jessica received her bachelor's degree in communicative disorders from the University of Wisconsin-River Falls, and her Masters degree in Speech-Language Pathology from the University of New Mexico. Jessica had the joy of learning from Christina Brown as a Graduate Student Clinician, and again as an employee after receiving her credentials. On January 1st, 2021, Jessica had the honor of taking over the practice when Christina retired and has continued the legacy that Christina began by leading an amazing team of clinicians. Jessica has experience working with both children and adults through Early Intervention, the school system, private clinics, and the Developmental Disability Waiver. Jessica is passionate about making it possible for her clients to "speak their heart" in whatever form possible, and she specializes in Augmentative and Alternative Communication. When she is not busy running the business or seeing clients, Jessica enjoys traveling, reading, spending time with her family, and coffee.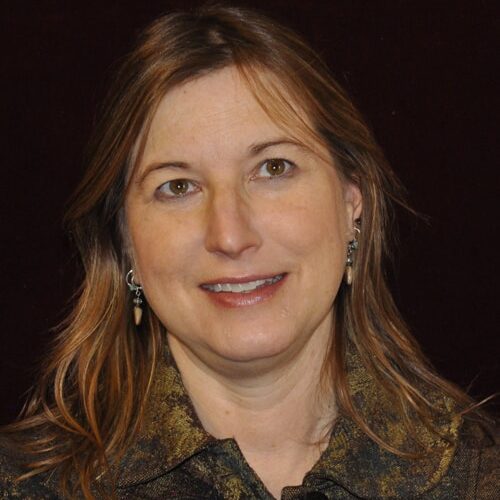 Kathleen Brejer, M.A., CCC-SLP
Kate graduated from New Mexico State University and joined our agency in 2013. She is proficient in computer-based technologies, including iPad applications and voice analysis software. She has developed excellent skills in augmentative communication, as well as in functional critical thinking and cognitive-linguistic disorders. She loves working with our adult developmental disabilities population.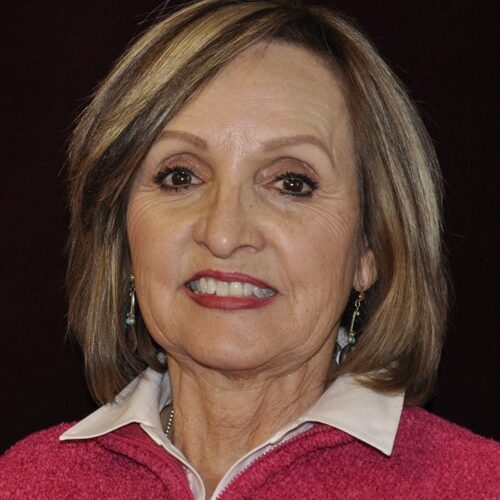 Virginia Brown, M.S., CCC-SLP
Ginger has been a speech-language pathologist since 1974. She is recognized for her diagnostic work with the preschool Child Find program with Albuquerque Public Schools. She was adjunct instructor and supervisor for the preschool speech and language program at The University of New Mexico Department of Speech and Hearing Sciences. Ginger has particular interest in preschool and school-age communication disorders, and works exceptionally well with adults with autism.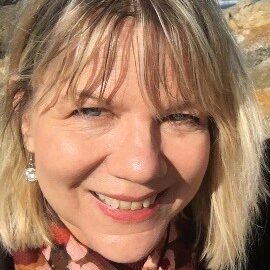 Melinda Dolan, M.S., CCC-SLP
Melinda brings to More Than Words 40+ years of experience and a passion for helping people feel good about their ability to communicate. She served 28 years as a speech-language pathologist (SLP) for the Albuquerque Public Schools, during which time she additionally supervised SLP graduate students engaged in practicum/internship assignments and regularly gave in-service presentations to school staffs, parent groups, and others. Subsequently, Ms. Dolan served as a Clinical Instructor in the Department of Speech and Hearing Sciences at the University of New Mexico. Her areas of professional interest include the remediation of articulation difficulties and the development of language/literacy skills and social communication skills in children, adolescents, and young adults. Other passions include travel, crafting, organization and décor, movies, 60s/70s music, board games, jigsaw and word puzzles, and most anything related to laughter and beauty in the world!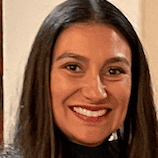 Celina Franco, M.S., CCC-SLP
Celina has had the pleasure of calling New Mexico home her entire life. She earned her Bachelors of Business Administration from the University of New Mexico. After spending several years enjoying the busy life of business management she shifted her focus to better serve her community. Celina found her true calling in Speech-Language Pathology and earned her Masters of Science Degree from the University of New Mexico. Celina enjoys working with diverse populations and has a special interest in supporting communication for adults with developmental disabilities. In her free time Celina enjoys spending time with her family, reading, and cooking.
Nancy Kelbley, M.S., CCC-SLP
Nancy joined this agency in 2007. She graduated from The University of New Mexico Department of Speech and Hearing Sciences in 2003, and presented her graduate thesis on early language acquisition styles at the 2005 American Speech-Hearing-Language Association Convention. She provides excellent services for children and adults who exhibit speech and language disorders associated with developmental delays. She is particularly interested in serving children and adults with language and literacy disorders. In her free time she enjoys walking, hiking and RV traveling with her husband, George.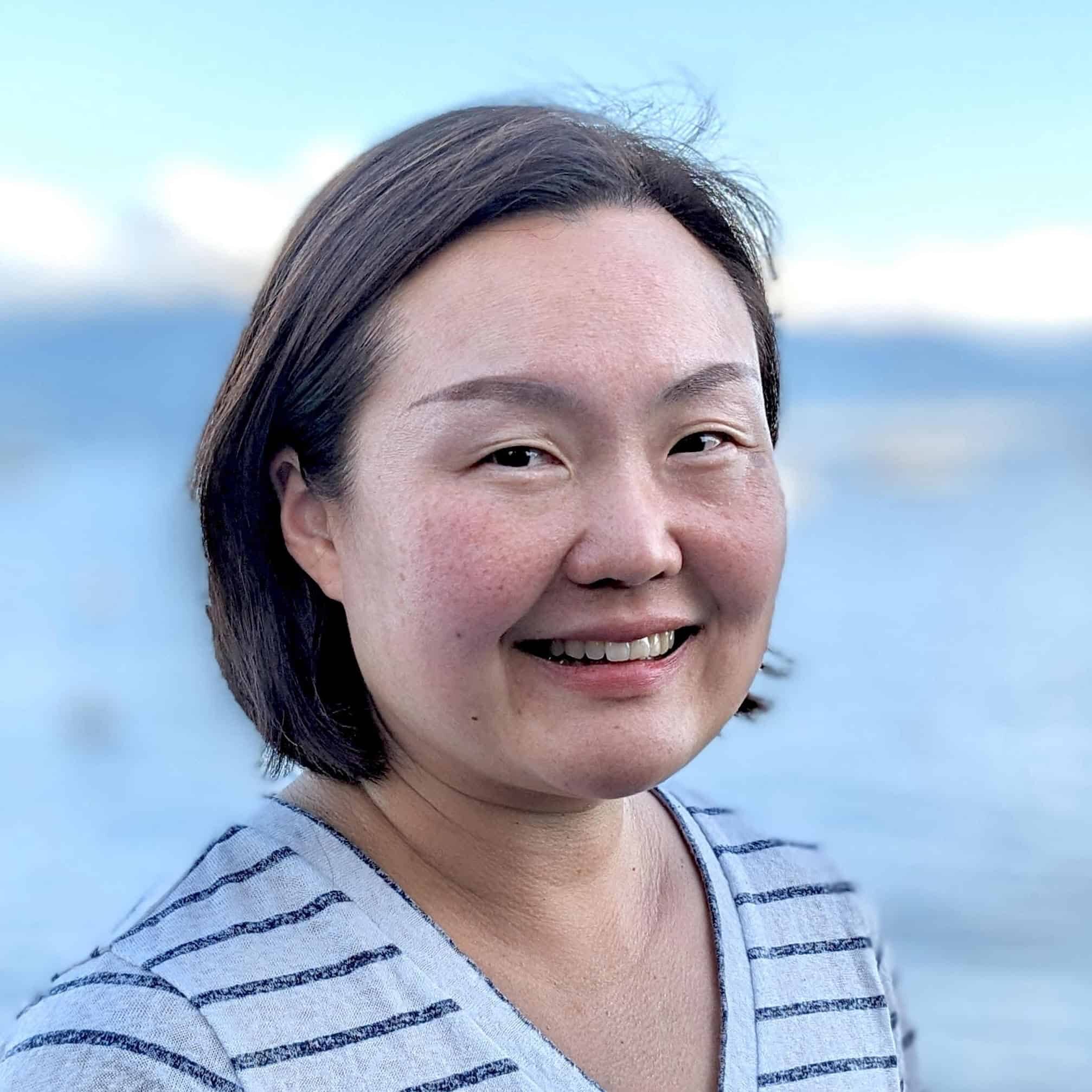 Jisun graduated from the University of New Mexico with a Master of Science degree in Speech Language Pathology. During the graduate program, she worked for the Augmentative and Alternative Communication (AAC) Lab lead by Dr. Cathy Binger and participated in a variety of research projects. She enjoys working with diverse populations and ages and has a strong interest in AAC. In her free time, Jisun loves hiking, reading, and playing music. Jisun is bilingual in English and Korean and speaks French fluently.
Kelly Neff, M.S., CCC-SLP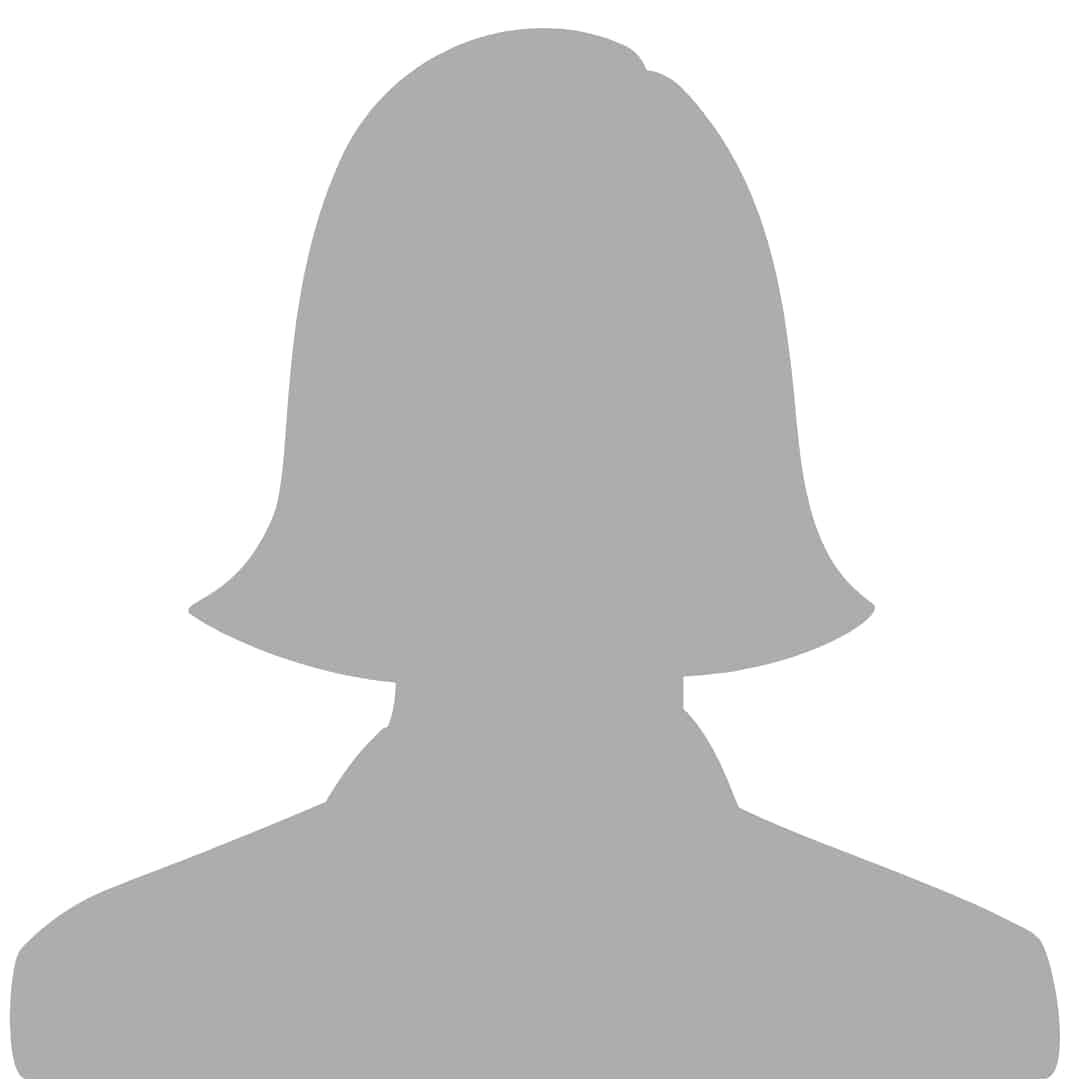 Deborah Patterson, M.S., CCC-SLP
Deborah attended the University of Hawai'i at Manoa, where she earned her Master of Science in Speech Language Pathology in 2000. She has worked in variety of settings including Albuquerque Public Schools, the Hawaii Department of Education, Head Start and LEARN. Her clinical experiences include treating and evaluating individuals with Articulation and Phonological Disorders, Language Disorders, Fluency Disorders, Autism Spectrum Disorder, and Neurodegenerative Disorders. Deborah is LSVT Certified. LSVT (Lee Silverman Voice Therapy) is a researched-based treatment method shown to increase vocal loudness, pitch, and speech intelligibility, in children with Down Syndrome, Cerebral Palsy, and adults with Parkinson's Disease. Deborah has her Certificate of Clinical Competence from the American Speech Language Hearing Association. In her free time Deborah loves hiking, camping, and spending time with her family.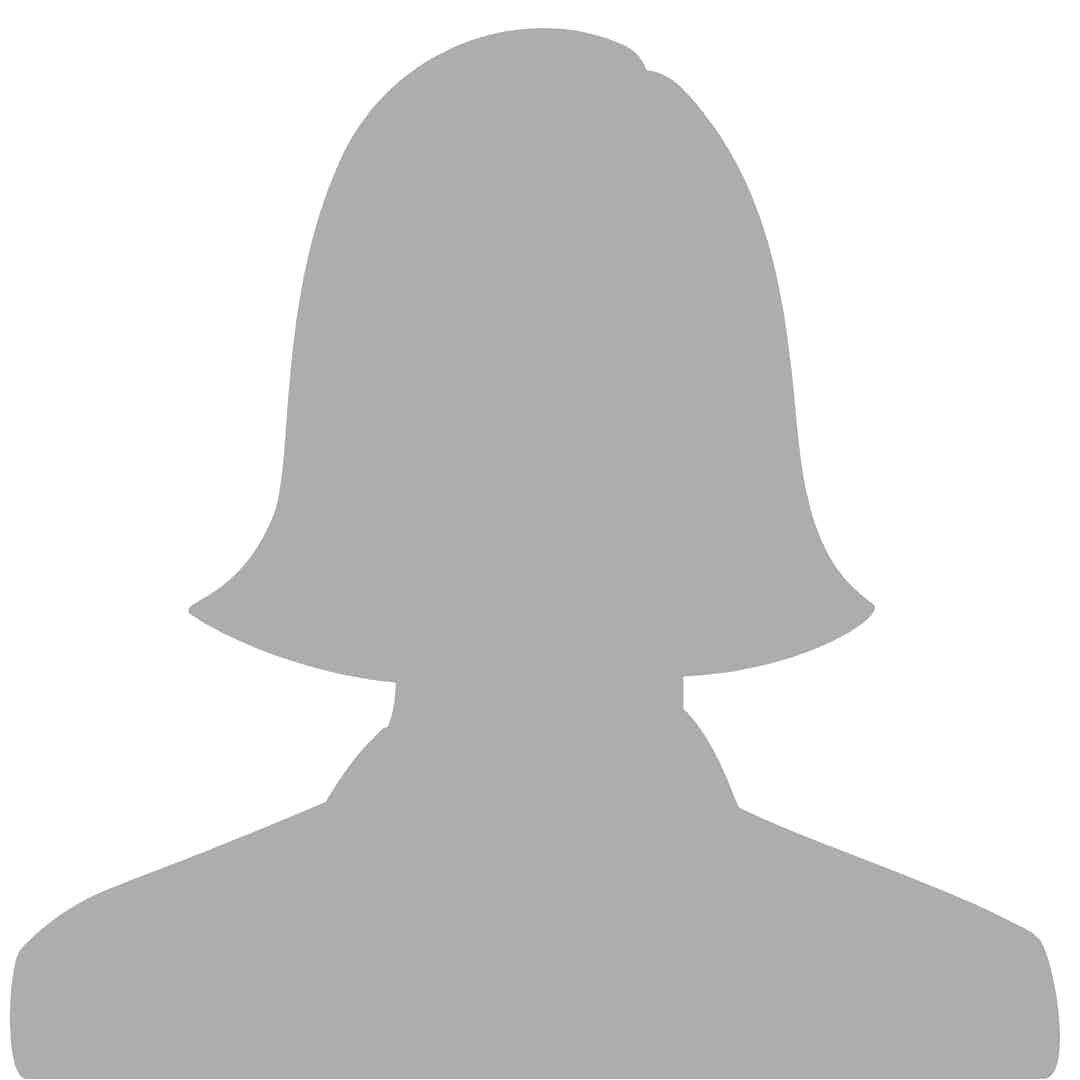 Geri Quintana, M.S., CCC-SLP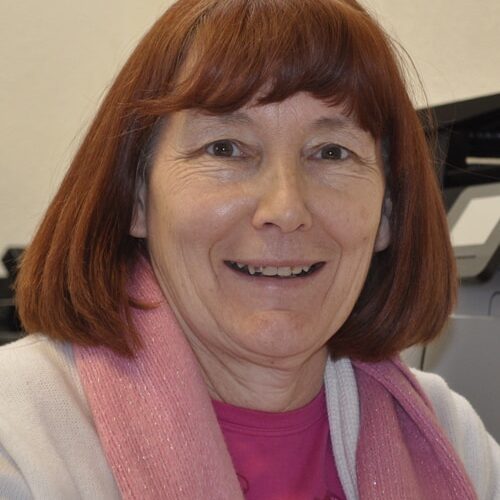 Eleanor Wrobel, Office Assistant